Three Great Gifts That You Should Give Your Girlfriend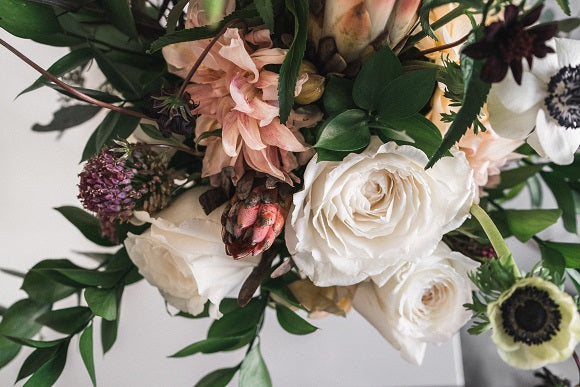 Like all women in the world, Thai girls and women are very fond of receiving gifts; in fact, some cultures even say that "A thought is the soul of an emotion or a feeling," and Thai culture is certainly no exception. At the same time, however, there may be some differences in one's culture that lead people to wonder: what to give your Thai girlfriend or wife? This article will answer your questions about what to get your Thai girlfriend or wife for Valentine's Day, her birthday, or during other holidays. If this is something that you're interested in learning more about, read on for three great gifts that you should give your girlfriend.
Flowers
In Thailand, fresh flowers are ubiquitous, and every city has a market filled with fragrant offerings. In Thailand, most flowers are worshiped for religious purposes. However, your significant other will happily receive a wondrous bouquet of roses. It's customary to offer bouquets in Thailand for friends and family alike. As you give roses or another bouquet to friends and family, the culturally appropriate gesture is to express the quality of your feelings. In addition to providing a lovely display, flowers help your feelings reach those they need to touch in a way that words cannot. Thailand is known for its roses. Thai women prefer large bouquets, and the florists add leaves and other seasonal flowers to 7-9 rose bouquets.
Teddy Bears
A Thai woman will be very happy to receive a soft toy as a present. In the first place in popularity are teddy bears, which can come in different colors. Even if your Thai woman already has two or three small bears, she will be sincerely glad to get a larger one for her collection. Most Thai women are not very tall, but they still love large bears; hence, a large teddy bear is a good gift for a Thai woman from 12 to 60 years old
Sweets
For a long time, the people of Thailand did not share the Europeans' love of chocolate and products made from it; chocolate was not widely consumed in the country for several hundred years. But in the 21st century, Thais joined the chocolate lovers, and every year their consumption of high-quality chocolate continues to grow. In Thailand, there are still no companies that make their own chocolate. Instead, well-known brands that are popular all over the world are sold here: Raffaello, Toblerone, Ferrero Rocher, and others.
If you are looking for a gift for your loved one, you can send them the taste of chocolate. Milk chocolate is too sweet for people in Thailand, so it is better to send dark chocolate or chocolate with nuts or other fillings - from 390 baht, with delivery in our store.
Conclusion
We hope this article proves to be useful when it comes to helping you pick the right gift for your girlfriend. While choosing the right one may seem rather intimidating, this article should give you a good place to start. Be sure to keep everything that you learned here in mind so that you can make the most informed decisions about what gift to get your girlfriend for special occasions.
Are you looking for a florist in Bangkok? April Flora is dedicated to providing you with the highest quality flowers in the country. For more information on what we can do for you, visit our website today!