Top 6 Flowers to Choose for a Get-Well-Soon Bouquet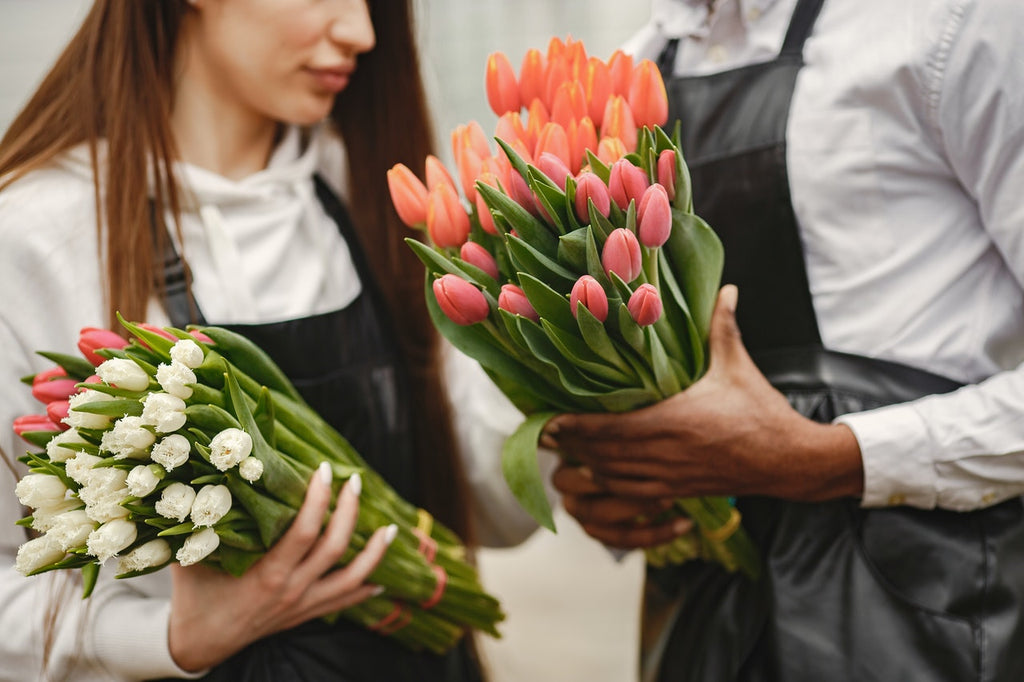 When a family member, friend, or colleague is not feeling their best, sending them well wishes can help make their day a little bit brighter. One simple gesture you can do is to send them a get-well-soon bouquet. Aside from pleasing the eyes, they also deliver special meanings.
For sending cheer, support, or inspiration, here are the top flowers you should consider before booking a get-well-soon flower delivery.
1. Tulips
Known for their beauty and vivid colors, tulips are among the most popular flowers you can send as a get-well-soon bouquet. There are over 100 tulip species you can choose from, but you can go with yellow or orange.
Yellow tulips are often symbols of cheerfulness and happiness, which works perfectly for sending get well soon flowers. Consequently, orange is bold, bright, and cheery, which can help bring a smile to the recipient.
2. Orchids
Sending flowers doesn't always have to be through bouquets. Why not make it special by sending a potted orchid? Orchids are a symbol of elegance and sophistication. You can choose from a wide variety of orchids flowers, but the most popular pick would be orchids in white, yellow, or pink colors.
Orchids are also ideal for sending for people with chronic illnesses or long recovery periods as they can live for years. They can be constant companions, and you won't have to worry about runny noses as their sticky pollen remains inside the flower.
3. Peonies
Peonies are a symbol of cheerfulness, healing, delight, and wealth. They are also a good option for pick-me-up get-well flowers. You can choose to go with red or pink peonies as they symbolize love, hope, and affection.
Peonies have a strong sweet and fruity scent, so ensure that you only send these flowers to someone fine with being around them. Otherwise, the powerful scent may overwhelm them.
4. Daisies
Know for being bright and cheery, daisies are the perfect picks for expressing gratitude, friendship, and love. Aside from the famous white daisies, you can also choose from yellow, red, and pink daisies for a little bit of color.
It is important to note that daisies symbolize innocence, purity, and joy, so sending them to someone recovering from an illness or surgery could be a great way to show that you are thinking of them.
5. Hydrangeas
Though stunning hydrangeas aren't first picked for get-well-soon flowers, they are still a great choice. These clustered beauties have delicate petals that represent perseverance, making them an ideal option for a loved one you hope can persevere over their illness.
6. Sunflowers
There are many reasons you can use sunflowers for sending get well soon flowers, but one that stands out is that they represent a wish for recovery. These flowers look majestic and can help lift the spirits of the person receiving them. Moreover, the visuals of the sunflower alone are enough to bring cheer to anyone needing something to brighten their day. 
Another significance of sunflowers is gratitude, which you can use when expressing thanks to someone who made your loved one's stay in the hospital more comfortable and comforting.
Final Thoughts
Sending get-well-soon flowers to a loved one, colleague, or friend is a great way to show that you are thinking of them and to wish them a speedy recovery. By choosing flowers with specific meanings, you let your recipient know that you want them to feel like they are being nurtured.
For get-well-soon flower delivery in Thailand, April Flora is ready to help you. We offer premium flower arrangements that will bring smiles and comfort to the people you care about. Book online or call us to schedule a delivery right away.