How to Make Your Flower Delivery More Special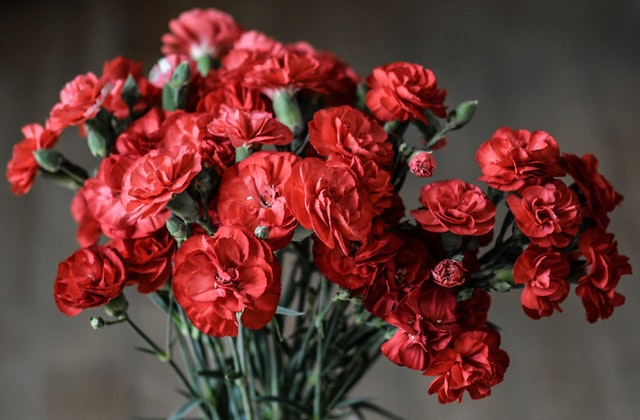 So, you like someone, and you want your feelings to be known. What better way is there than to send her flowers? There is a reason suitors have been sending bouquets of flowers for centuries, and it never once got out of style. 
Most, if not all women, love flowers. But even if sending flowers is a tried and tested formula, making your delivery a bit more special wouldn't hurt. April Flora, your trusted florist shares some creative ways to win a woman's heart through flowers:
Send the Flowers Anonymously
Many women will not openly admit it, but there is something appealing about getting a flower delivery from an anonymous suitor. It can be fun and exciting not to know from where the flowers came and what to expect. You can get your lady a simple bouquet of her favorite flowers and anonymously send it to her office. The anticipation for the lady will be building up.
Choose Her Favorite Flower
There is no one way to win a woman's heart. Flowers of all kinds are appreciated. If you know of her favorite flower, you have already taken the first step to winning her heart. Take that one step further by sending your chosen flower to her with a special message. For a lady who loves orchids, send her a stunning orchid arrangement. That will surely make her swoon.
Use Your Senses
You want your special delivery to set the tone for the night. For example, if you are planning on taking her to a nice restaurant, make sure to include a nice bottle of wine. If you are planning on a picnic in the park, include a blanket, some cheese, and wine. 
Send Her a Single Stem of Flower Every Day of the Week
The art of seduction through flowers doesn't require you to go all out with a single bouquet. You can also show your affection for her by sending her a single stem of flowers every day of the week. The anticipation and mystery of wondering what the next day will bring will be absolutely alluring for her. To add a bit of a 'wow' factor, on the last day of the week, personally give her a bouquet with all the types or colors of flowers you gave her all week so she'd know you mean for her to feel special.
Include Romantic Riddles or Poems in Your Flower Delivery
For some women, a flower bouquet is a wonderful but common type of gift. If you want to show her that you do care, include a romantic riddle or poem with your delivery. Not only will the words you express be romantic, the fact that you took the time to write something for her will speak volumes about how you feel about her. Show her that you are thinking about her and care about her feelings. She will appreciate your efforts.
Conclusion
Your love interest will love any type of flower you choose to send her. Thinking outside of the box and creatively delivering your message will make her feel special and more inclined to open up to you. 
If you need more ideas, you can ask your trusted florist for ideas because they might have some excellent tips for you!
April Flora is a trusted Bangkok florist that offers affordable flower delivery in Phuket and Bangkok. See the flowers we have available today to learn more about our flower delivery services!